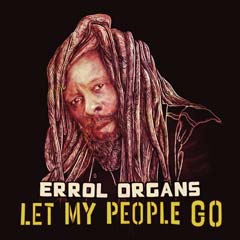 "Let My People Go" by Errol Organs is a real "hardcore" Neo Roots album, including hit songs "Let Them Go", "On That Day", "Hypnosis" and 10 other songs of an high quality (music and lyrics). The major part of the music is played by Buta and Astrolab with the help of brothers and sisters like, Leroy "Horsemouth" Wallace, Earl and Maria Smith, Dreadlocksless horns section and many more...

This album was recorded in Constrictor Studio, Switzerland, except some backing vocals, recorded in Jamaica at Triple L Studio and Home Grown Records.
Available on digital and CD, that you can order in our webshop (link below).