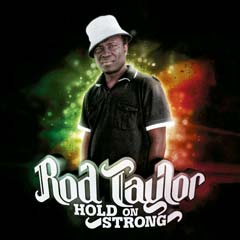 Hold On Strong is our second release, with "legendary" Rod Taylor. The performer of "His Imperial Majesty" and "Run Run" amongst many others, grant us with one of his best Roots album in his long career of reggae vocalist, as said by himself.

This album is a collection of deep roots reggae music. Including hit singles "African Soldiers", "Reggae Feelings", "Storm", the sweet "Holy Mount Zion" and many more wicked soulful tracks. Two Nyahbinghi songs (Rod's first ever nyahbinghi songs recorded), "Nyahbinghi" and the powerful "Open The Gate" complete this 100% Roots'set.

Available on CD and digital.